Proposals « For a solidary, prosperous, and green recovery in Quebec. »
G15+ - Quebec, Canada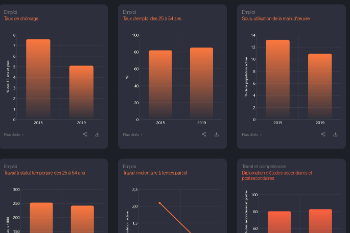 Social Solidarity Economy entity description:
For a solidary, prosperous, and green recovery in Quebec.
The beneficiary is society as a whole
G15+ is a member of Chantier de l'économie sociale
Covid-19 context:
At the beginning of the pandemic, the Prime Minister Justin Trudeau called for a more inclusive post-Covid recovery. As a result, a group of 15 organizations, calling themselves the G15+, prepared a series of proposals for government and society at large. The proposals relate to agriculture, housing, the economy, financing and First Nations and Inuit.
General description of the Social Solidarity Economy initiative:
This is not an SSE initiative, but rather an initiative in which SSE is an integral part.
Key actions/activities:
Publication of proposals and advocacy with government and the media.
In addition, regional committees have been set up to develop concrete initiatives. For example, in Quebec City, a circular economy center project is being developed.
On 18 January 2022, the D15+ group unveiled « Well-being Indicators in Quebec ». This project aims to provide Quebec society with 51 indicators to measure well-being, but also to measure the progress in well-being such as poverty reduction, the gender wage gap, climate change and homelessness.
Key partners:
Trade unions, environmental, social and economic organizations.
Main results and impact:
This is a recognized initiative, even by the media. For example, the announcement about the indicators was featured on Radio-Canada, Canada's leading French-language radio and television station.