Resilience through SSE in Brandebourg, Germany
TechNet Berlin -Germany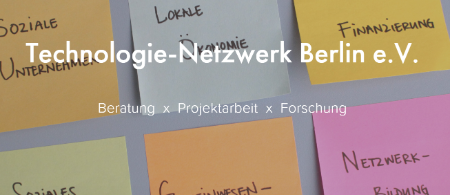 Social Solidarity Economy entity description:
TechNet Berlin supports a community enterprise in the town of Brandenburg in Germany, of the socially disadvantaged neighbourhood Hohenstücken. It employs 8 people in 5 businesses: neighbourhood café, proximity services, community gardening, repair café, and cultural services.
The beneficiaries are at first employees and volunteers of AuWiHo but also the inhabitants of the local community who in the long run will benefit from healthy food, courses, and exercises.
TechNet is a member of RIPESS Europe.
Covid-19 context:
The initiative is focused in containing the spreading of the Coronavirus SARS-CoV-2 (Covid-19). The Land of Brandenburg has been (and is still being) very affected, being a top 3 of 16 German Landers with the highest rate of COVID 19 infection.
General description of the Social Solidarity Economy initiative:
The aim of the new project is to design specific proposals to prepare disadvantaged people for the changes caused by the pandemic. The project was developed to make specific plans for participants confined to the district during the Covid-19.
Key actions/activities:
TechNet started with the rigorous monitoring of people and employees meeting in-house. The project evolved into supporting the vulnerable local population in strengthening their health through mobility and healthy eating courses.
The initiative actively improves health status through health promotion. In addition, it strengthens health; individual skills and abilities through individual coaching and increases employability.
Social innovation lies in taking up the obstacles that participants must overcome and balancing them with an accompanying support structure in the company or working on them continuously.
Key partners:
Social enterprises in the region, the JobCenter, and a department of the local authority.
Main results and impact:
• Reduction of the infection rate in a hot spot of COVID 19.
• Further impact on the community will be seen after more time of implementation.