Climate Change and Community Supported Agriculture Judith Hitchman Urgenci France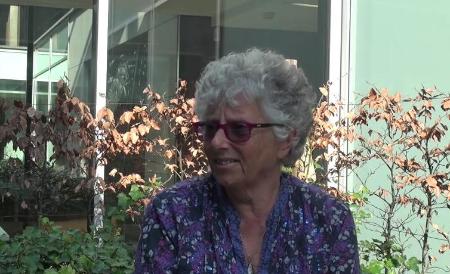 he video : 3min03
A new video in our monthly series « Stories for Climate Justice »
In light of the upcoming negotiations on Climate Change, the COP 21 in December 2015, every month we have been asking people and civil society organizations, what climate justice means to them, how climate change has affected their everyday life, what are their expectations from this year's negotiations and what they believe are the alternatives that best respond to the challenges that the ecological crisis poses on livelihoods, food systems and communities worldwide. Their narratives and experiences are woven into the monthly series "Stories for Climate Justice".
In this month's video, we talk about Community Supported Agriculture, an alternative that promotes sustainable and solidarity-based small-scale farming to generate resilient crops and communities that are socially inclusive, with care for the environment.
Judith Hitchman, advocacy officer at Urgenci, argues that 'false solutions' like Climate-smart Agriculture and Genetically Modified Organisms (GMOs) are not the appropriate answers that we need to secure food sovereignty and generate a much needed and profound transition towards a more socially and environmentally just society.