International Fair Trade Charter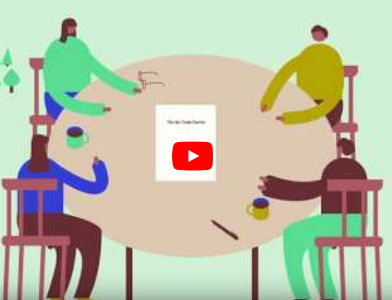 The video : 4min40
The International Fair Trade Charter offers a general explanation of the shared vision and values of the Global Fair Trade movement. It has three main aims:
1. To support the work of Fair Trade Organizations in raising awareness among consumers and citizens of the importance and impact of Fair Trade, so that more people will be inspired to join and support it.
2. To facilitate collaboration among Fair Trade Organizations by connecting their specific missions and strategies with the common philosophy of the movement, and to promote collaboration with the solidarity economy, organic agriculture movements and others that fight for similar goals to the Fair Trade movement.
3. To enable others who work with Fair Trade Organizations (in government, academia or the private sector) to recognise the values and approaches that unite the global movement.
To learn more about the International Fair Trade Charter, visit www.Fair-Trade.website.
Watch video with
Spanish subtitles www.youtube.com/watch?v=jafP-QHXrT8
French subtitles www.youtube.com/watch?v=IRiremRhH2c
German subtitles www.youtube.com/watch?v=YYk0k6Qj_Ek
Polish subtitles www.youtube.com/watch?v=DiDPuEat3OY