What is a Feminist Economy? Video animation
mars 2023
En d'autres langues : Español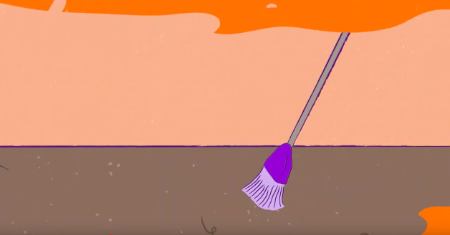 The video : 4MIN08
What does a feminist economy mean?
Housework and care work are part of life's social and economic conditions. It is mostly invisible work, generally done by women, Black and migrant people. Yet it sustains the economy.
We are all vulnerable and interdependent.
Care work provides a clean and healthy environment that enables all other activities. Everyone needs care throughout their lives, regardless of age or health. Care is a fundamental human need.
To transform our current economic model, we need to practise solidarity and reciprocity in our lives, our social movements and our daily political efforts.
Care work that currently sits primarily on the shoulders of women must be shared with all people, under the responsibility of the State.
Ecodependence
A feminist economy reminds us that biodiversity is the fruit of the relationship with traditional peoples and their ways of life. We must respect nature's regeneration cycle and rethink our relationship with food, valuing local agricultural and culinary practices, and ensuring that communities have the means to grow food in their own territories.
A feminist economy provides an alternative society built on the recognition and reorganisation of house and care work, the centrality of the sustainability of life, interdependence and ecodependence.
Voir aussi :