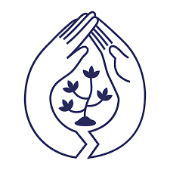 SOLIDARITY ECONOMY CENTER
Our aim is to support and build solidarity economy in Hungary. Our activities include research, consultancy and ecosystem development. Next to operational assistance to existing solidarity economy organizations, we build model projects in association with our partner organizations, and actively seek new collaborations with social enterprises, movements and trade unions. Our model projects have a double purpose: to develop sustainable enterprises in areas of key importance for a regenerative economy, and to build scalable models and policy proposals for local authorities, trade unions and other public operators.
As a facilitating member of the Solidarity Economy Network in Hungary, we bring together existing solidarity economy projects in Hungary, foster cooperations between them, and facilitate exchange of knowledge based on grounded experience. We place particular emphasis on working with bigger anchor organizations or networks like unions, the Kazán Community House hosting 9 organizations and their community projects, or the Gyüttment network of people recently moving to the countryside.
Our model projects include a collaboration with the urbanist thinktank Periphery Center and the cooperative initiative Rákóczi Kollektíva to create a functionable model of rental housing cooperative system in Hungary. In our energy model project, we work with the National Society of Conservationists – Friends of the Earth Hungary and the Gólya Cooperative community house to set up a community-owned solar system on the rooftop of Gólya, and thereby create a model for the Hungarian implementation of European regulations on community energy. In our carework model project we work on solidarity economy solutions for childcare and elderly care for members of a trade union working in essential services. In the area of food, in association with the Gólya Cooperative community house and its courier service, we are building a consumer cooperative that will in the short term provide a market for undercapitalized producers in Eastern Hungary, and in the longer term the capability for ecological development for producers.