Implementing alternatives on a small-but-replicable scale - Winston-Salem, NC, United States
Island CultureZ – United States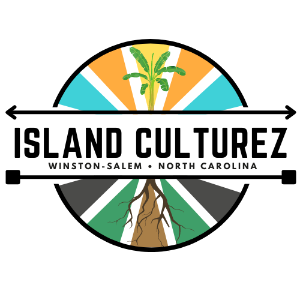 Social Solidarity Economy entity description:
Island CultureZ is a neighbourhood-level solidarity economy initiative. It is working in a predominantly Black neighbourhood to protect it from gentrification, build community wealth and political influence, produce its own food, and institute cooperative economics for a more resilient future. This neighbourhood has faced negative political and economic pressures for decades and covid-19 has helped expose those realities.
The beneficiaries are the residents of "Island" communities in and around Winston-Salem, NC. "Island" metaphorically represents a socioeconomic reality where residents have been historically economically, politically, and culturally marginalized, under-resourced, and underrepresented resulting in generations of low wealth and poor cardiometabolic health (amongst other cascading correlates). There are many « island" communities globally as a result of the persistent neoliberal economics that promote scarcity and wealth concentration. This work seeks to implement alternatives on a small-but-replicable scale that promote health, access, equity, dignity, accountability, sustainability, democratic participation, and resilience.
Island CultureZ is a member of USSEN
Covid-19 context:
Island CultureZ (ICZ) is an equitable community wealth-building initiative in East Winston (a mostly Black and Brown low-income/-access neighborhood in Winston-Salem, NC) working to create local food system jobs by increasing food production opportunities, land ownership, and market access.
Through each avenue (food production, land ownership, political activism, and market access), we have crafted a robust, collaborative, multi-phase effort to create (1) opportunities in this community toward a healthier and more resilient future and a (2) replicable model for community wealth-building in traditionally politically and economically marginalized communities ("islands") with partners at state, national, and international levels.
At its core, this is an attempt to recreate our village -- simply a self-sufficient reality where residents can walk from their houses to pick up the foods and conveniences they want while experiencing a healthy and active day progress all around them -- kids riding their bikes, groups of friends socializing, reconnecting with neighbors, and so on. Improving food access (not charity) necessitates improving our communities as a whole.
General description of the Social Solidarity Economy initiative:
This is not a new effort as much as it is an attempt to rekindle and build back better the vibrant community infrastructure that was lost with Winston-Salem's construction of Highway 52 and eroded by redlining and other inequitable and systemically racist housing practices that continue to perpetuate intergenerational poverty in what's known as one of the most difficult regions for socioeconomic mobility. We acknowledge that there was once a thriving local and cooperative food economy here and we are employing solutions to reverse engineer the damage.
Key actions / activities:
• Island CultureZ: the central organizing and development hub (registered 501c3)
• Equitable community land ownership (working with community partners to determine plans for a community ownership strategy -- either a community land trust (CLT), a resident-owned community (ROC) configuration, limited-equity cooperative (LEC), community benefits agreements (CBAs), or a land bank).
• Food production cooperative (The Grassroots Agriculturalist Cooperative)
• Cooperative Financing Community Fund (via Open Collective) so we can transparently fund our own initiatives in the near future.
• Organic neighborhood parkland maintenance: as a public health measure reducing pesticide and other harmful exposures.
• Farmers Market(s) with SNAP/EBT access and a matching-dollars program (as a purchasing incentive)
• Local Food Procurement agreements with local institutions (partner with the Center for Good Food Purchasing for implementation)
• Youth empowerment & leadership programs within the ICZ board and each initiative
• "Mobile food hub" transportation program to transport local product and urban farmers with limited mobility.
• Urban & rural farm network (as part of the Grassroots Agriculturalist Coop and mobile food hub)
• Anchor Institution Collaborative: The creation of a supportive ecosystem of aligned regional institutions to help minimize barriers and carry this work forward.
Key partners:
Toxic Free North Carolina, Community Food Strategies, Urgenci, Piedmont Environmental Alliance, Land Loss Prevention Project, Other Suns, Forsyth Foodworks.
Main results and impact:
• Galvanizing new partnerships via a progressive shared vision
• Purchased 2 buses for its transportation program