Co-operatives in a Post-growth Era. Creating Co-operative Economics.
Edited by Sonja Novkovic, J. Tom Webb, Fernwood Publishing, September 2014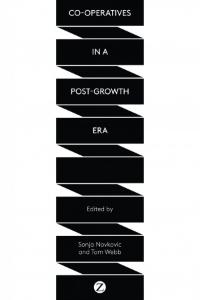 Featuring a remarkable roster of internationally renowned critical thinkers, this book presents a feasible alternative for a more environmentally sustainable and equitable economic system. The time has never been better for cooperatives everywhere to recognize their own potential and ability to change the economic landscape.