HOMES & SOME MILLION $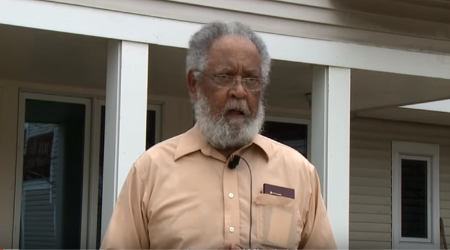 The film : 1ho33
The documentary movie entitled » Homes and Some million $ » was shot in the USA in May, 2014. This movie (duration 1h30mn. Dolby stereo. Author Yann Maury. CHAIRECOOP) tells the role led at the long time, by inhabitants' American cooperatives called "community land trusts « .
For the shooting of the movie, two very ill-assorted urban sites, but also very complementary additional were held:
– The first one, in rural areas and holiday resort in Burlington, by the Lake Champlain. State of Vermont. (Champlain Housing Trust)
– The second, situated in dense urban zones at New York City in Manhattan, district of the Lower East Side. (Cooper Square MHA)
These organizations dedicated to a "non for profit" cooperative housing, are reborn from now in the USA, in the term of a period of oversight of more than fifty years, in answer to the devastating effects produced by the banking bankruptcy bound to « subprimes » and others « hedge funds » which bursts in the USA from 2007.
A Community Land Trust is a mechanism for creating community ownership of land, locking in land value and underpinning sustainable development for the benefit of a defined locality or community. A Community Land Trust is an instrument for democratic ownership ofland by the local community.
Sources :