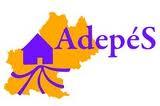 MES Occitanie
MES Occitanie, born in 1997, is a regional network of actors (Associations, Entrepreneurship, Citizens) whose aim is to promote the values ​​and practices of the solidarity economy, to enable the actors of the solidarity economy to forge a common identity building synergies towards local authorities and the general public.
It aims to :
• enhance existing initiatives
• capitalize network know-how
• encourage experimentation and the spread of the practices of the solidarity economy
• progress on themes such as social utility, the environment, solidarity and the fight against exclusion, governance, citizen participation, territorial development.
At the national level, ADEPES is a member of the Movement for the Solidarity Economy (MES); at the international level, ADEPES is a founding member of RIPESS Europe, it also participates in cross-border cooperation with Catalonia, Aragon, the Basque Country and with other European countries (United Kingdom , Switzerland, Germany, Italy).
One video
A pedagogical tool
2 articles