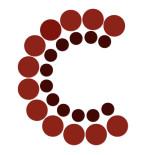 Research Association on Monetary Innovation and Community and Complementary Currency Systems (RAMICS)
Regional currencies and time banks are two examples of a multitude of facilities that have gained prominence over the past decades. Most of these are grassroots initiatives that came into being thanks to the enthusiastic work of practitioners. We are convinced that this process has reached a stage where systematic academic research is of crucial importance. Newcomers to this field are often surprised about the variety of publications that have already been contributed. RAMICS aims at promoting international and interdisciplinary scientific exchange and further improve the quality of this work.
RAMICS defines the scope of this field of research in a broad manner. Apart from present-day community and complementary currencies it encompasses the study of historic currencies, monetary plurality and other monetary innovations such as cryptographic currencies. The association focuses in particular on socio-economic innovations on the monetary system which contribute to economic diversity, social cohesion, democratic participation and environmental sustainability.
RAMICS links the elements of the international academic infrastructure that already exists in this field:
The International Journal of Community Currency Research (IJCCR);

The Bibliography of Community Currency Research (cc-literature);

International conferences in Lyon, France (2011), The Hague, The Netherlands (2013) and Salvador da Bahia, Brazil (2015), Barcelona, Spain (2017).
RAMICS was founded at the conference in Salvador da Bahia on 29th November 2015. The Association will continue to organise these biennial conferences, the next one will take place in Barcelona in 2017.
Apart from scholars, students, scientific organisations and other members of the academic community, the Association invites practitioners too to become members; a special practitioners day at the conferences is designated to accommodate their specific knowledge exchange activities.