So, you're starting a CSA or box scheme in a pandemic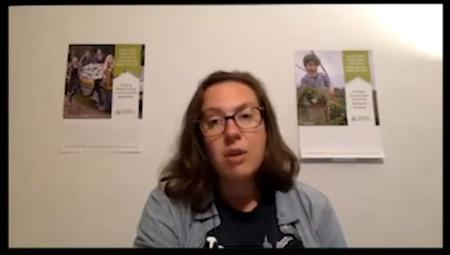 The video : 1:31:09
In response to the current crisis, many vegetable growers are having to completely change their business model or rapidly scale up their direct sales to customers. CSA Network UK members have a lot of experience with this type of business model and we know the value of grower-to-grower sharing, so we organised a webinar to offer some advice and tips for those just getting started in these challenging times.
With help from LWA and OGA, we hosted a live panel on Wednesday 15 April 2020 including four people with experience setting up and running successful CSAs and box schemes to offer insights from their experience and answer questions. There's a full recording of the webinar below with the topics covered panelist bios below. Further down we've also compiled links to some resources that are mentioned in the discussion. A big thank you to our panelists and everyone who helped pull this together. We hope you find it useful.
Topics Covered
Orders/subscriptions, payments and software: How do you manage orders/memberships (any online platforms), how do you take payments (any online tools), how do you track orders/memberships against payments (or is this done w/in your software/online)
Packing and distribution: Delivery (by who? any tips) vs collection (at farm or hubs, any tips); what packaging do you use and why (paper bags, reusable bags, cardboard boxes, plastic crates?); any tips on efficient packing of boxes/shares and any changes in response to COVID-19?
What to put in a box/share: How do you decide on what goes in a box/share (# items, weight, value, etc.), crops that are especially good for veg box, offer any other extra value crops (e.g. additional salad packs), offer any add-ons from others (e.g. eggs, bread, meat)?
Panelists Bios
Nathan Richards established Troed y Rhiw in 2008 with Alicia Miller. The 23 acre mixed organic farm is situated in Ceredigion's coastal belt and takes a whole farm holistic approach to food production. They run a box scheme delivering within 30 miles of the farm and also sell at local producer's markets, local retail outlets and to restaurants. From January to May they buy in some veg from other Welsh and UK producers but their boxes are all their own produce from June to December.
Pete Richardson started Coleshill Organics/Westmill Organics about 30 years ago on 2 acres of field scale rising to over 30 acres. They supplied around 450 veg boxes into Swindon, Oxford and surrounding areas along with farmers markets and some wholesale. The operation fairly mechanized with high levels of green manure in the rotation as well as up to 10 polytunnels on no dig beds. Hungry gap was dependent on wholesalers to fill some boxes but from June/July most of the produce would be home grown.
Amy Willoughby is one founder of Plotgate Community Farm, a CSA founded in 2015. They offer weekly or fortnightly seasonal vegetable boxes to members and currently produce around 65 shares from their 10 acre site. Their distribution to the local communities of Glastonbury, Barton St David and Langport is via collection from hubs and delivery. Amy is one of a team of four and is primarily responsible for managing membership and harvesting the veg for the shares.
Debbie Leigh co-founded Coed Organic (previously Riverside Market Garden established 2010) as a workers co-op of 3 in 2018, and mainly does the admin. The 5 acre market garden is on the edge of St Hilary in South Wales and they supply 60 vegbags to customers in Cardiff and Vale of Glamorgan and attend Riverside farmers market in Cardiff. Their vegbags are offered fortnightly Jan-June and weekly June-December and can be collected from the field, from hubs or delivered. They use the Bucky Box software to manage memberships.
More here.