Globalization and Third World Women. Exploitation, Coping, and Resistance.
Edited by Ligaya Lindio-McGovern, Isidor Wallimann, Syracuse University Press, New York, United States, 2012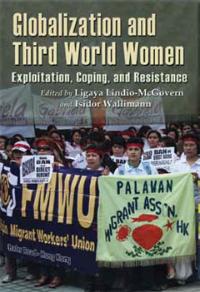 Adopting the notion of "third world" as a political and geographical category, this volume analyzes marginalized women's experiences of globalization. It unravels the intersections of race, gender, culture, ethnicity, nationality, and class that have shaped the position of these women in the global political economy, as well as their cultural and national history. In addition to a thematically structured and highly informative investigation, the authors offer an exploration of policy implications, which are commonly neglected in mainstream literature. The result is an invaluable volume for scholars in the fields of sociology and women's studies, social policy experts, and professionals working within non-governmental organizations.