Terrabona: integrando la diversidad – Valencia (España)
February 2016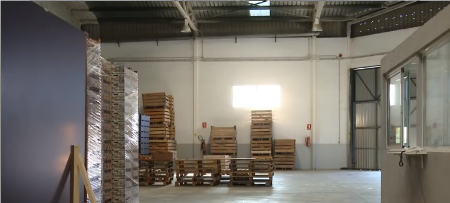 Languages : English
el video : 9min44
¿Y SI LA AGRICULTURA PONE LA VIDA EN EL CENTRO?- Terrabona: integrando la diversidad – Valencia (España)
Terrabona es una cooperativa de trabajo que se dedica a la agricultura ecológica en el municipio de Picassent, en la "Huerta de Valencia". La cooperativa ha sido fundada con el objetivo de generar un trabajo digno para las personas discapacitadas de Picassent y su particularidad es que cuatro de su siete miembros son personas con discapacidad. Terrabona ha sido elegida como buena práctica en el territorio de la Comunidad Valenciana.
WHAT ABOUT AGRICULTURE PLACING LIFE AT THE CENTER? Terrabona: integrating diversity- Valencia (Spain)
Terrabona is a worker cooperative dedicated to organic farming in the municipality of Picassent, in the "Huerta of Valencia". The cooperative was founded with the aim of generate decent work for people with disabilities of Picassent and its peculiarity is that four of its seven members are people with disabilities. Terrabona was chosen as an example of good practice in social and solidarity economy in the territory of the Comunidad Valenciana.
Vídeo producido por CERAI en el marco del proyecto europeo SUSY - Sustainable and Solidarity Economy, con la colaboración de REAS Red de Redes y la Revista Soberanía Alimentaria. Proyecto financiado por la Unión Europea para la promoción de la Economía Social y Solidaria. Año 2015.