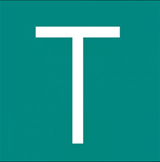 Trava Education of Russia
TRAVA is an organization based in the city of St Petersburg. Share experiences of citizen-led change and self-organization as well as peer education. TRAVA (grassroots) started in the summer of 2014 with 33 conferences and workshops on small projects, the city and self-development in parks, squares and embankments. Since then, they have been organizing year-round educational events on politics and culture in friendly venues.
'Food saves the world' is one of the projects of TRAVA and it includes catering from saved food, waste cooking workshops, regular informal conference about food activism, public actions and articles about food waste problem. Another project, 'Map for People' is a map for responsible consumers that provides information about local places where tourists can eat, drink, buy souvenirs and clothes and, by doing this, support local projects that follow social, environmental and ethical responsibility principles. It is a research and educational project based on peer-to-peer model.