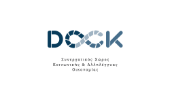 Dock Social Solidarity Zone
DOCK envisions SSE as an alternative way of organizing economy and society based on the values of Solidarity, Sustainability and Social Justice. An economy whose profit is the social result it generates.
Dock's perspective for SSE is that of an economic model that incorporates initiatives organized on the basis of collective ownership, management and work with democratic decisions and control. A model orientated on human and social needs, a local development with social and environmental balance.
DOCK's mission is to contribute to the visibility of SSE in Greece by organising public events and congresses, to empower SSE enterprises and initiatives by providing constant information, educational programs, business support, seminars and tools but also through networking for collaborations with other ventures.
2 Videos
30 pedagogical tools
4 articles